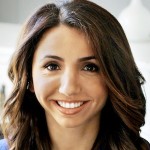 Life presents us with many challenges.  We are often able to navigate through these challenges with little or no outside help.  However, at some point in our lives, all of us encounter a particular struggle that proves more difficult to overcome. This can affect your overall satisfaction with your life, leaving you sad, anxious, or helpless.
I am committed to providing you with the support that you need to overcome your current struggles and to helping you develop lasting skills to take control of your life and reach your full potential!
I am qualified to work with individuals, couples and families on a variety of issues, and my particular expertise is in working with people who are going through a career transition, would like to improve their career satisfaction, are struggling to maintain a healthy work/life balance, or are searching for more meaning and purpose in their professional and personal lives.
With over 10 years of experience in the corporate world and as the HR Manager for a national firm, my professional experience, coupled with my extensive clinical training, allows me to be flexible and practical in my approach, helping you see results.
Complimentary Consultation
Selecting a therapist is a very personal decision, which is why I offer a complimentary consultation appointment to give us an opportunity to meet and see if we are a good fit. I am dedicated to getting you the support that you need, and if for some reason we don't believe that I am the best person to meet your needs, I will help you find a therapist who is.
Don't hesitate to call or e-mail me to schedule your consultation. I look forward to hearing from you.
323.450.7993
ilona@ilonasalmons.com