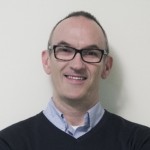 Loss touches all areas of a person's life, their relationship to family, friends and coworkers. Whether it is loss of a relationship, a career path, or the death of a loved one, loss can be devastating, sometimes made more difficult because of differences in cultural and ethnicity.
I am a psychotherapist who specializes working with individuals and families who are grieving a significant loss in their life.
Working with me you will receive the benefit of my expertise and support and you will develop lasting tools to get you through your struggles now and in the future. In addition to individual psychotherapy I run ongoing and time limited support groups.
I earned my Master's in Clinical Psychology with a Specialization in Spiritual & Depth Psychology. The modality I use is psychodynamic with mindfulness based cognitive therapy, and therapeutic breathing.
For the past thirty years I have worked in multicultural settings providing social services and counseling for families and individuals facing multiple challenges in their lives and have presented workshops nationally and internationally for conferences and seminars.
(I provide offsite therapy sessions on a limited, case by case condition to couples or families; there is an additional fee for this service).
To schedule a consultation, contact me at:
213-373-1938
bernardmdouglas@gmail.com